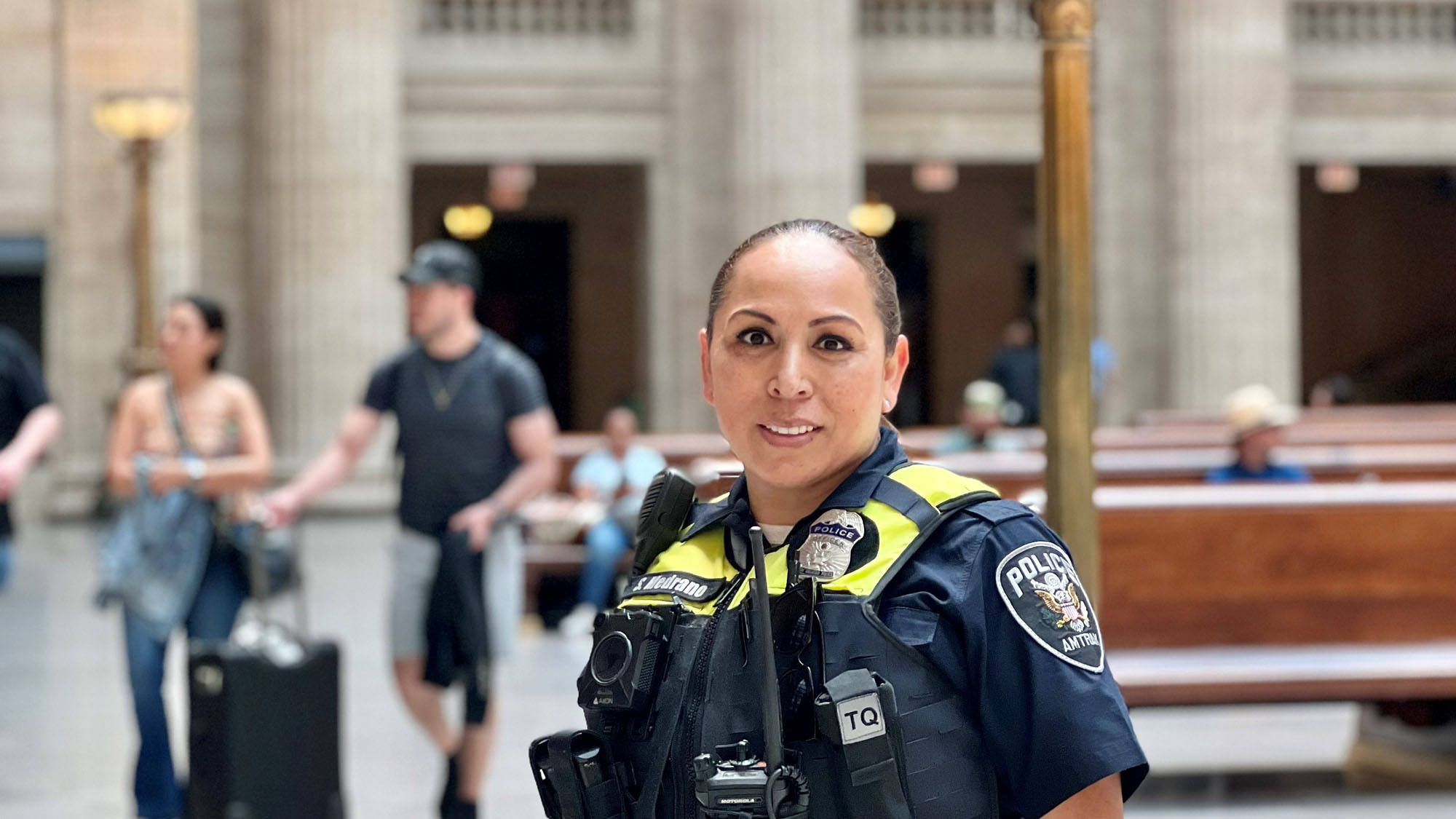 The Amtrak Police Department is Hiring
Assignments Available Across the United States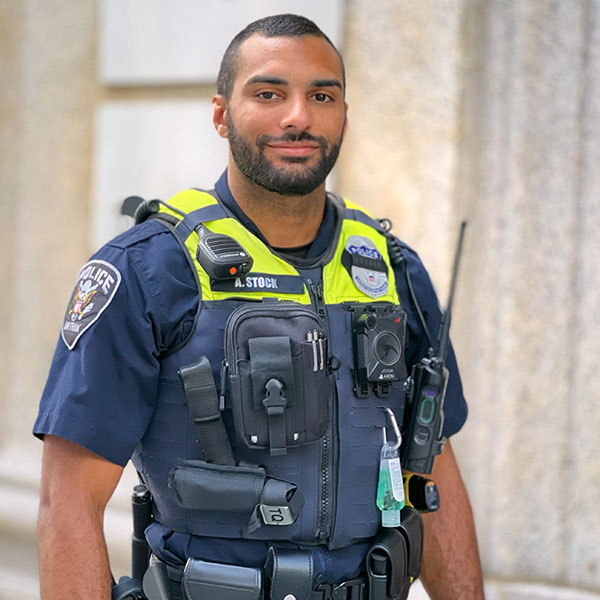 Amtrak Police offers a competitive employment package including:
Amtrak Recognizes up to 5 years prior law enforcement experience
Paid holidays, vacation and sick time
Health, dental and vision care plans
U.S. Railroad Retirement
401K investment plan
Tuition reimbursement
4/10 schedule
Rail travel privileges on Amtrak trains nationwide

Find Your Amtrak Police Career
Salary
Rate as of November 2021; subject to change/adjustments per negotiated FOP agreement.
Difference in rates due to cost-of-living in locality.
Laterals start at 95% for first year until 1-year anniversary of railroad commission.
A $15,000 sign-on bonus will be offered for Police Officer positions in California. $5,000 at beginning of employment and $10,000 upon successful completion of a one-year probationary period.

Minimum Qualifications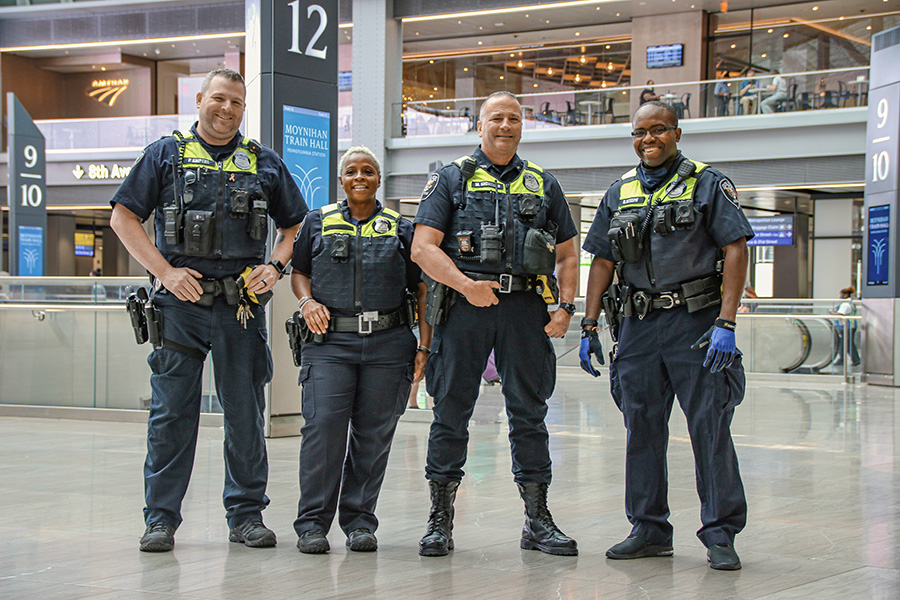 Police Officer


At least 21 years of age.
United States citizen.
High school diploma or GED.
Eligible for a valid driver's license.
Possession of a valid driver's license is required prior to appointment.
Able to obtain a police commission within the state in which assigned or in state of residence.
Able to pass all aspects of the selection process.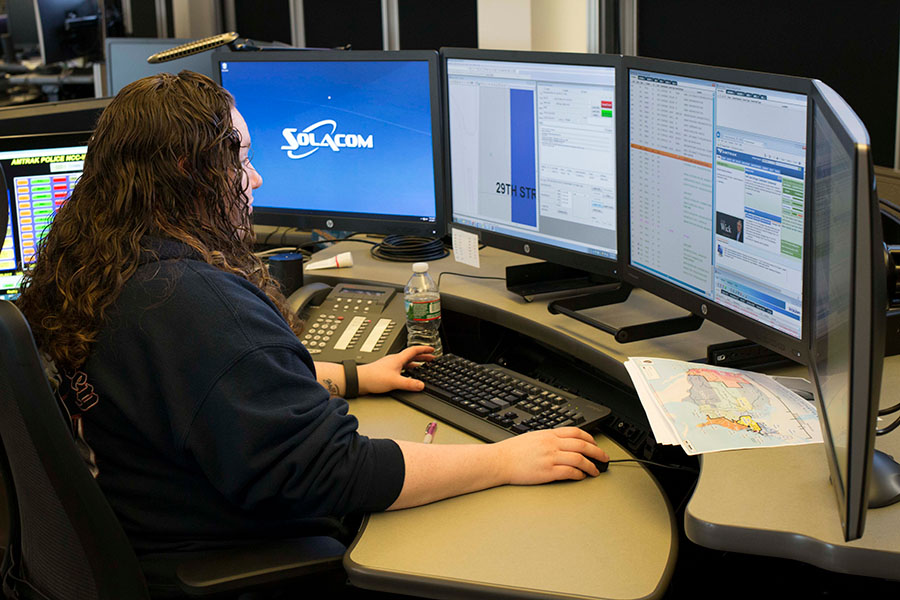 Communications Officer


At least 18 years of age.
United States citizen.
High school diploma or GED.
Able to pass all aspects of the selection process.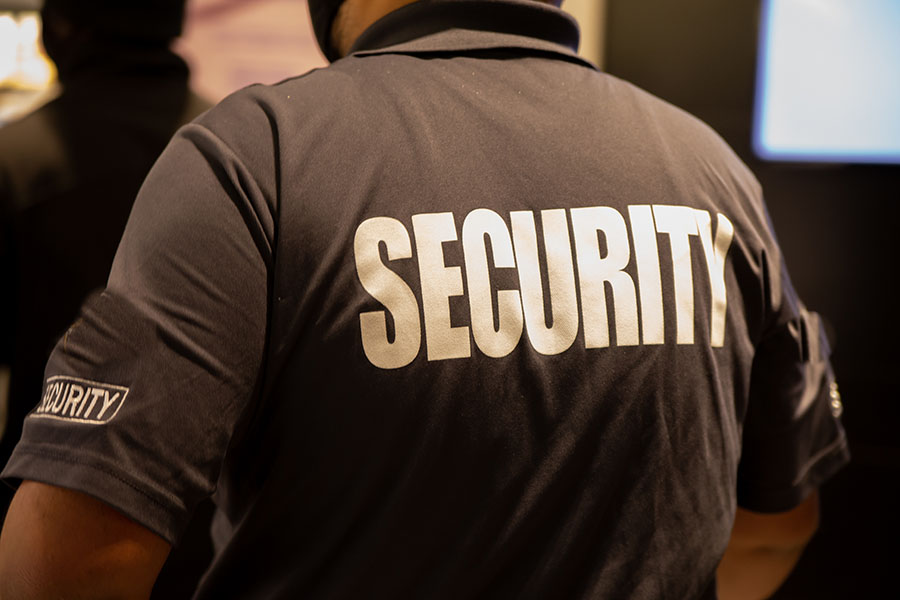 Security Officer


At least 18 years of age.
United States citizen.
High school diploma or GED.
Eligible for a valid driver's license. Possession of a valid driver's license is required prior to appointment.
Able to pass all aspects of the selection process.
Selection Process (All Positions)
The Amtrak Police Department uses a multi-stage selection process to identify the best qualified candidates for employment. Applicants must successfully complete all stages of the selection process before an offer of employment can be made. Due to the number of applications received, the Amtrak Police Department may select only the best qualified candidates to advance to the next stage of the process. All applications will be reviewed and every applicant will be informed of their status following each stage of the process.

Selected applicants who meet or exceed basic qualifications for employment will be scheduled for written testing.

The written examination will be administered after resume review.


The position of Police Officer requires applicants to meet minimum physical agility standards necessary for the performance of police duties.

1 bench press: 57% of your body weight
Agility run: 20.6 seconds
300 meter run: 92 seconds
Push-ups: 12
1.5 mile run: 19 min 45 sec

State requirements may supersede Amtrak Police physical standard requirements.


Candidates will be scheduled for a structured oral interview.


For all positions: The Amtrak Police Department conducts an in-depth background investigation to determine an applicant's eligibility and suitability for employment.

For Police Officer positions: applicants may not be selected for further employment consideration if their background includes one or more of the following issues. This list is not intended to be all-inclusive and is provided for informational purposes to assist prospective candidates in assessing their qualifications.

Criminal History

A conviction for one or more felonies.
A conviction for one or more serious misdemeanors within the past 24 months from the date of application. A serious misdemeanor is any offense punishable by imprisonment for a term exceeding one year. (NOTE: A candidate will not be considered even if the actual sentence imposed was less than one year imprisonment.)
A conviction uniquely related to issues of public trust and a candidate's fitness to fulfill the duties of a police officer position; for example, assault, perjury, illegal possession and use of drugs, DUI, crimes involving children or the elderly, etc.
Having an open arrest warrant, being on probation for a crime, or while any criminal charge is pending.



Motor Vehicle Driving Record

A conviction for one or more of the following offenses within the past 24 months: Reckless Driving or similar offense, Hit and Run, DUI or Refusal to Submit to a DUI test, Driving on a Revoked License or Driving Without Required Insurance.
A poor overall driving record as evidenced by license suspensions, at-fault accidents and/or multiple moving violations in the past 5 years.



Employment History

A record of poor overall work performance, including evaluations and supervisory reviews.
Discipline and/or specific violations involving abuse of leave, theft, insubordination, dereliction of duty, workplace violence, acts constituting workplace harassment or discrimination, or a persistent failure to follow established policies and regulations.
Dismissal, or voluntary separation in lieu of discipline, related to work performance or conduct.



Military Service

Dishonorable discharge from any of the Armed Forces of the United States.

Financial Responsibility

An established pattern of financial irresponsibility resulting in debts going to collection absent unexpected or unusual expenses (ex. health care), unexpected business losses, or employment layoffs, reductions in force or other reasonable problems which can result in financial difficulties.

Applicant Process Issues

Any falsification of information or facts in a document or in an oral statement.
Any material misstatement of facts, alteration or manipulation of records.
Lack of candor by failing to disclose relevant facts or information, omitting facts or information, or failing to produce requested information during the application and background investigation process.
Missing any scheduled appointment during the process without prior notification and an acceptable reason.



Note to Police Officer Applicants Regarding State Railroad Police Commission Laws, Procedures and Standards

The following information is intended as guidance to help applicants better understand the applicable state railroad police laws and regulations and their impact on the Amtrak background investigation process:

Amtrak police officers derive their legal authority from the railroad commissioning laws in each state. Typically an Amtrak police officer is commissioned in either the state of their residence or the state in which they will work. Where states have created minimum hiring, training or certification requirements, candidates must meet the minimum hiring standards for both Amtrak and the state in which they will be commissioned. State laws and state agency procedures for an applicant to obtain a railroad police commission vary and often establish a separate and distinct set of criteria for getting a railroad police commission. In addition, the state may perform its own background investigation or review the Amtrak Police Department's background investigation. If you are selected, your background investigator will review with you the state statutes, regulations and requirements for becoming a commissioned railroad police officer in the applicable state.

Candidates must successfully pass a post-offer psychological examination, including an interview with a psychologist.

The Chief of Police or designee(s) will review the applicant package of candidates who successfully complete all stages of the selection process. When a vacancy exists, the selected candidate(s) will be offered a position by a Human Resources Department representative.

Candidates must successfully pass a medical examination by a licensed physician and pass a drug screening test for use of controlled and/or illegal substances.

The entire selection process may take up to 12 months to complete.

Probationary Period (All Positions)

New employees of the Amtrak Police Department are subject to a 12 month probationary period. The probationary period for police officers starts on the date of receipt of their railroad police commission. Probationary members must successfully complete all required training for their position.

Reapplication Procedure (All Positions)

Applicants who are not offered a position are eligible to reapply one year after notification that they were not qualified, or, were not selected to continue further in the applicant process.

Benefits

Education Assistance: Tuition reimbursement plan. Continue your learning and expand your knowledge. After six months of service, we may provide financial assistance if you wish to pursue a formal course of study for professional development.

Amtrak offers a variety of health and wellness benefit choices for all of employees, spouses, dependents and life partners.

You can choose from:

Medical, Every Day Wellness, Vision, Dental, and Prescription Drug.
Eligibility for up to 12 weeks of leave per year.
Employee Assistance (EAP): We want to help you and your family to the fullest extent possible.
Family & Medical Leave: You may be eligible for up to 12 weeks of leave every 12 months to use for different medical reasons, from illness to care of your newborn or newly adopted child.

Free rail travel privileges for yourself and your dependents on Amtrak trains nationwide.
We want your work at Amtrak to be more than just a job. You, your spouse and eligible dependents are entitled to unlimited rail transportation on Amtrak, in addition to discounts from other travel industry providers.

Tier I portion consist of any Social Security credits that an employee may have earned combined with your Railroad Retirement credits.
Tier II portion is based on Railroad Retirement credits only.
Tier I is equivalent to the current 7.65% social security tax.
Currently employees contribute an additional 4.9% toward Tier II.
Employees are vested in contributions after 60 months of compensated railroad service.
Tier II contributions are forfeited if you do not render 60 months of compensated railroad service.
In addition to the retirement annuities payable to employees, the Railroad Retirement Board also provides benefits for the spouses of retired employees. Payment of a spouse benefits is made directly to the wife or husband of the employee. In certain instances, divorced spouses may also qualify for benefits. (Please contact RRB for requirements).
Participation in a 401K retirement plan.
A variety of investment options.
The Amtrak 401(k) plan provides you with a variety of investment options to help you save money for retirement.

Higher retirement benefits for you.
Federal law provides that railroad employees pay taxes under the Railroad Retirement Tax Act (RRTA) rather than the Social Security Act, providing you with a higher retirement benefit.

Options for all employees to save money:

Health Care Flexible Spending Account
Dependent Care Flexible Spending Account
Parking Commuter Reimbursement Account
Transit Commuter Reimbursement Account

Amtrak vacation and holiday benefits give you a generous amount of paid time away from work each year.